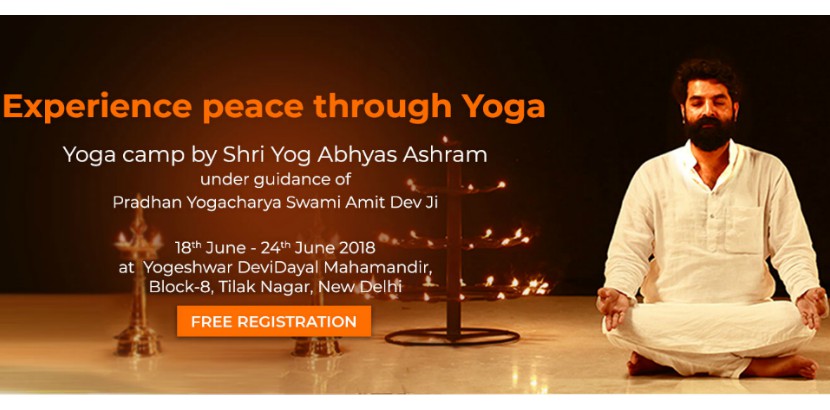 Shri Yog Abhyas Ashram Mission [Regd.], spreads Yoga practices throughout the world and researches Yoga as a scientific cure to human ailments. The Ashram focuses on Yoga as a means to attaining spirituality through unification of body, mind and soul with the Universal Force, in addition to promoting wellness and wholeness of mind and body.
The upcoming camp, one of many such organised by the Ashram, will initiate you into the Yogic way of life by teaching you different Asanas, Pranayam and Kriyas while helping you learn more about relaxation and meditation.
Transform your life with new knowledge of Yoga and get trained by renowned Yoga practitioners, in the presence of Pradhan Yogacharya Swami Amit Dev Ji at the event.
The camp will be held at Yogeshwar DeviDayal Mahamandir, Block – 8, Tilak Nagar, New Delhi from 18th to 24th June 2018.
Registration for the Camp is Free. Fill in your details in the form and book your place today. Come, discover a new way of healthy living through Yoga.